Community is at the heart of what we do. The embroiderers – keepers of the craft and weavers of our history – are the beating heart of salim azzam.
Each woman who joins the team brings with her, her story, stitch, and dreams. salim azzam is just the channel through which these dreams become reality.
Together we record, preserve and reimagine our heritage and communities for better.
Meet some members of the family.
For Najwa, life is beautiful. She cares for her house and garden where she grows her own food. Najwa considers a good book a good friend. Her hobbies are handicrafts like crochet and embroidery. She even embroidered her own pillowcases and bedsheets.

Najwa Gaith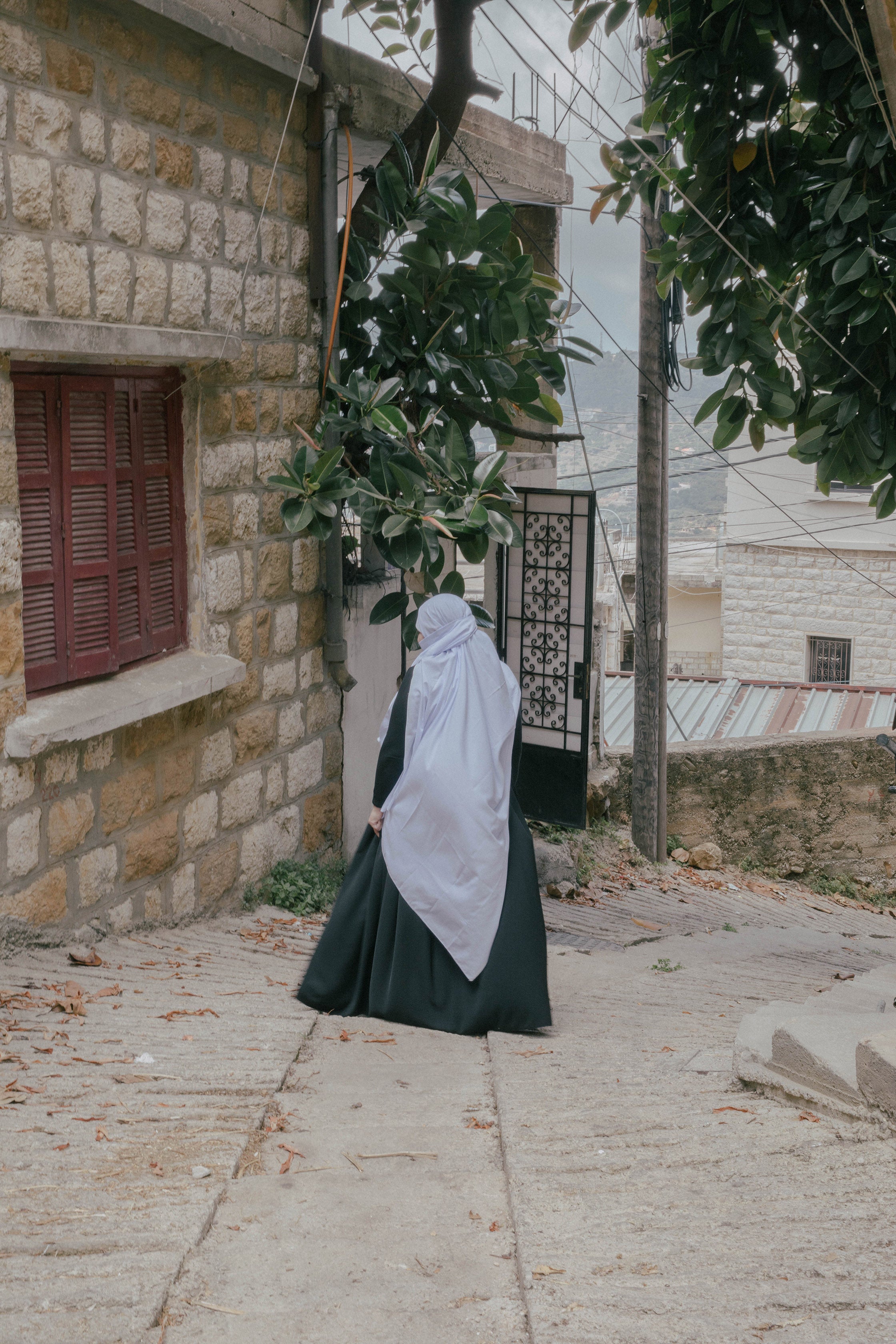 When Rania was 15 she took embroidery courses in her village. Since then she has been learning and perfecting one stitch after another. She enjoys working with her hands and feels lucky that her livelihood brings her soul comfort.
Rania Abu Jaber
The pieces would not feel the same without Aida. When Aida was 20, she took a sewing course in her village. She learned how to crochet and sew, and learned knitting from her mother and grandma. Now Aida believes her only real friend is the sewing machine.
Aida Azzam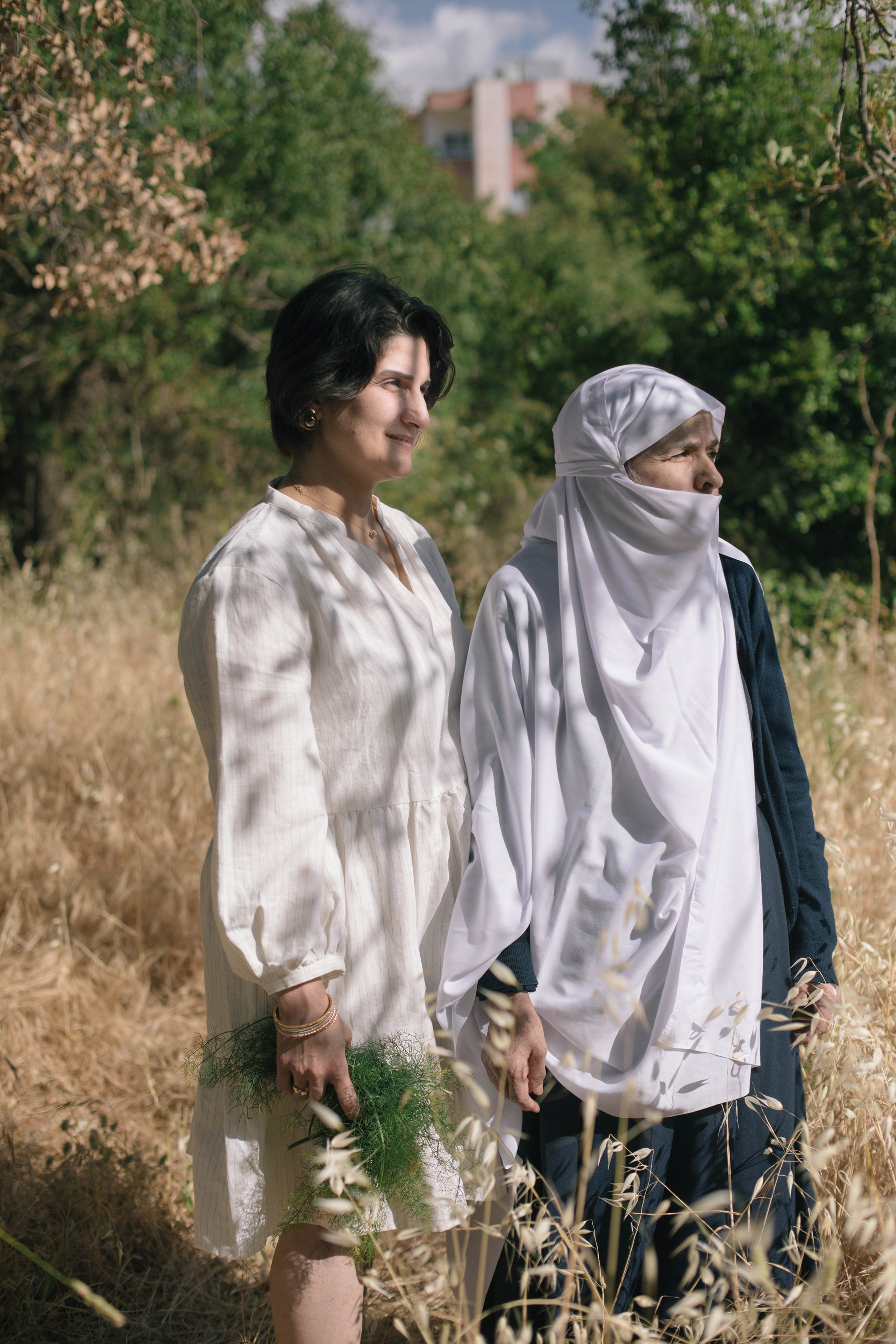 Lillian is the production manager - she turns ideas into shirts, pants, and everything in between. She learned handicrafts from her mom and grandma when she was little. In embroidery, she finds safety from the chaos of the outer world.
Lilian Azzam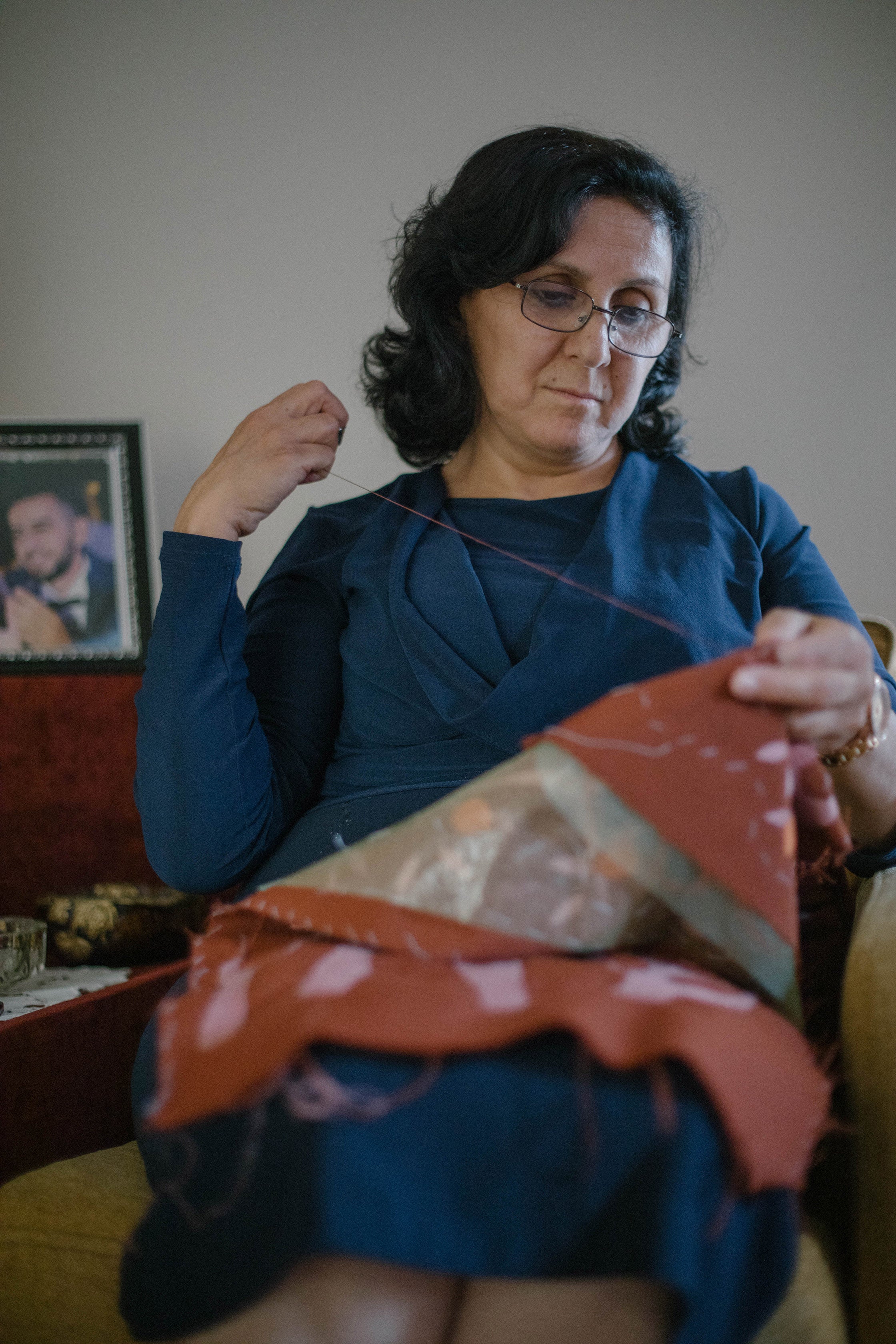 Randa's sincere passion for embroidery makes her seek perfectionism where she is always ready for work. She started at the age of 15 taught by her mom to have competency in different types of stitches. For her, this craft is a hobby and a profession to making a living from.
Randa Barakeh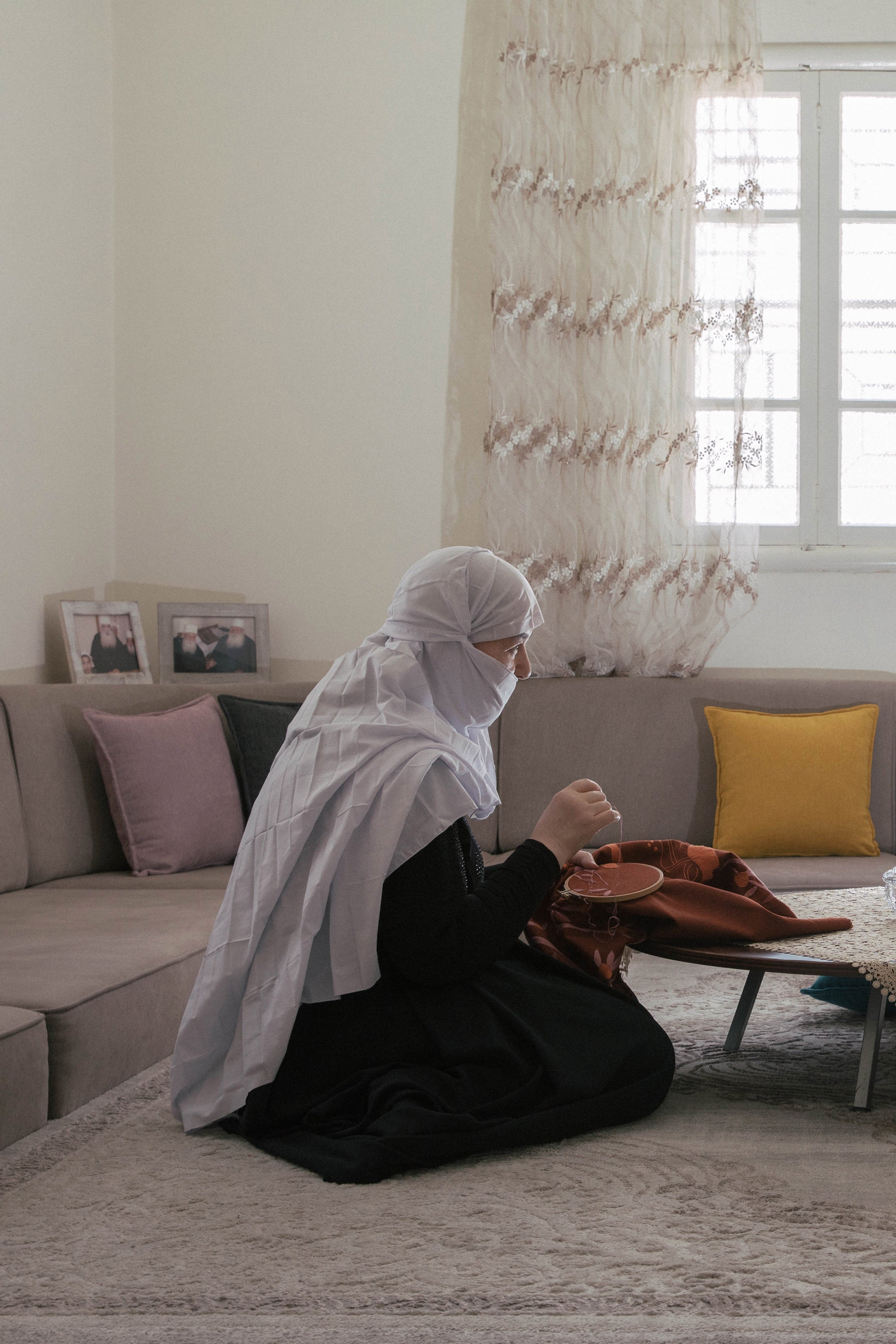 Salwa embroiders, paints glass, and engraves wood and glass. When she was 12 her mom and aunt taught her how to embroider. She loves working with her hands. To her, it is the loveliest way to invest her time.
Salwa Abu Jaber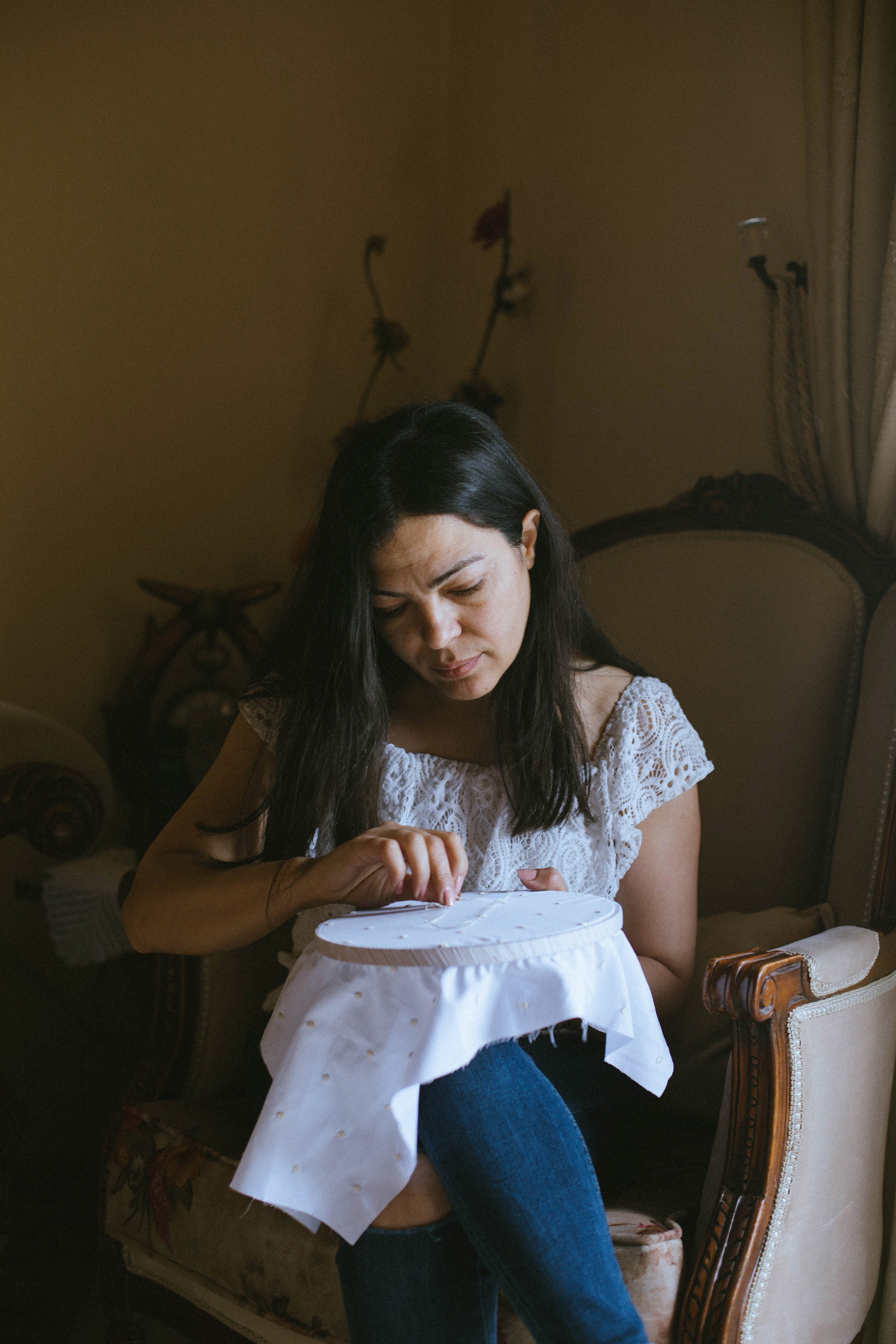 Ola is talented with everything that has art in it; she loves drawing, cooking, and embroidery. She is a real master in embroidery, needlepoint (known as canvas), and bead embroidery. Passionately, she started learning embroidery at the age of 14 with the help of her aunt to become an expert in it and work with it to make a living. Working at Salim Azzam gave her self-fulfillment and serenity; she feels real happiness doing this type of work.
Ola Al Hamra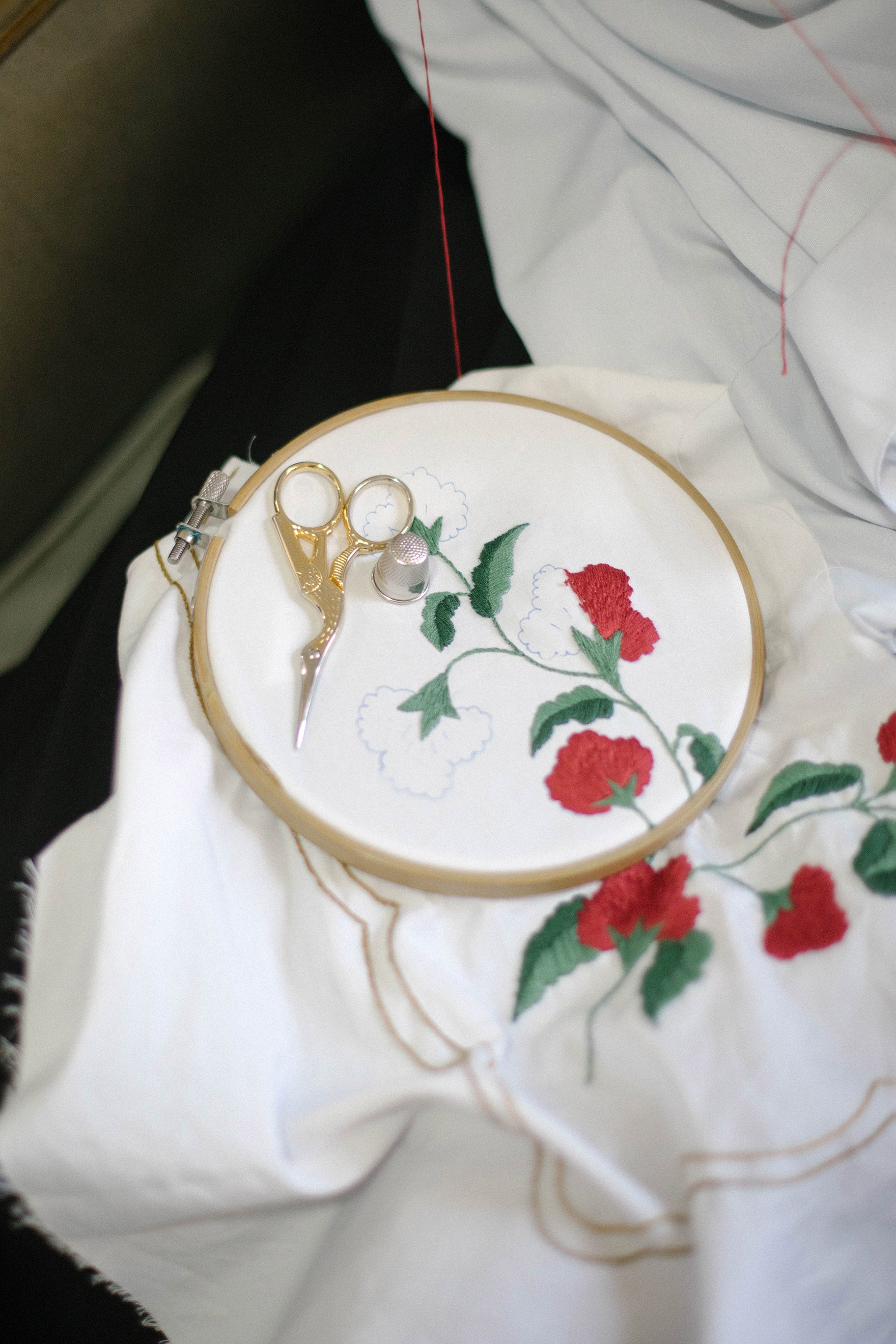 Effat is the eldest member of the salim azzam team, and in a way, she is like everybody's mom. Effat's grandma taught her crafts when she was eight. She learned sewing, knitting, and all types of needlework. Embroidery is her favorite hobby because it keeps her calm and peaceful.

Effat Bou Said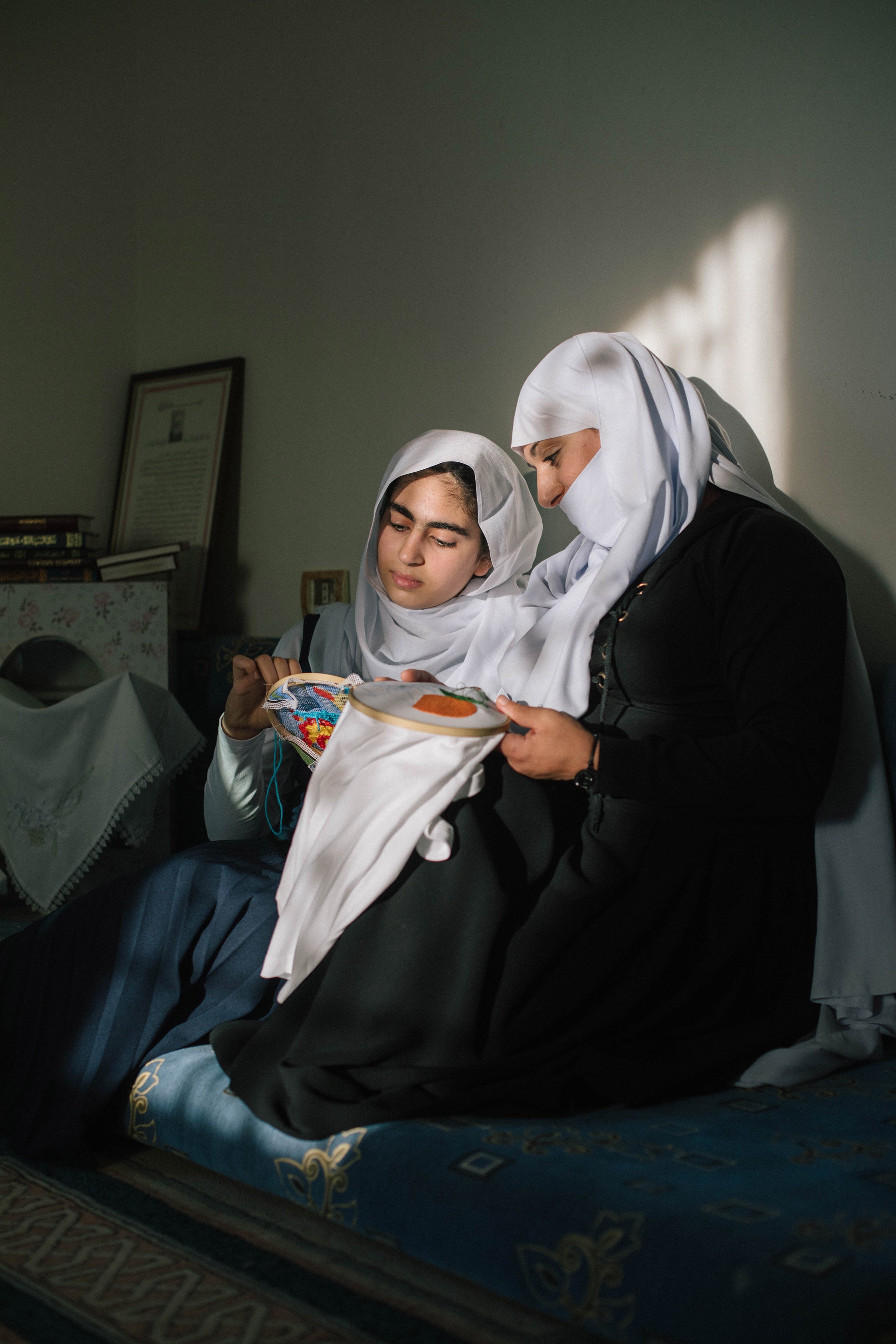 Heba is famous for her love of color. Her living room is pink and purple, crowned with a leather pink couch. She learned embroidery from her mother and grandmother, and it's always been an important part of her daily life. She comes to work with her daughter Celia, who loves sewing and handicrafts like her mom.
Heba Zaineddeen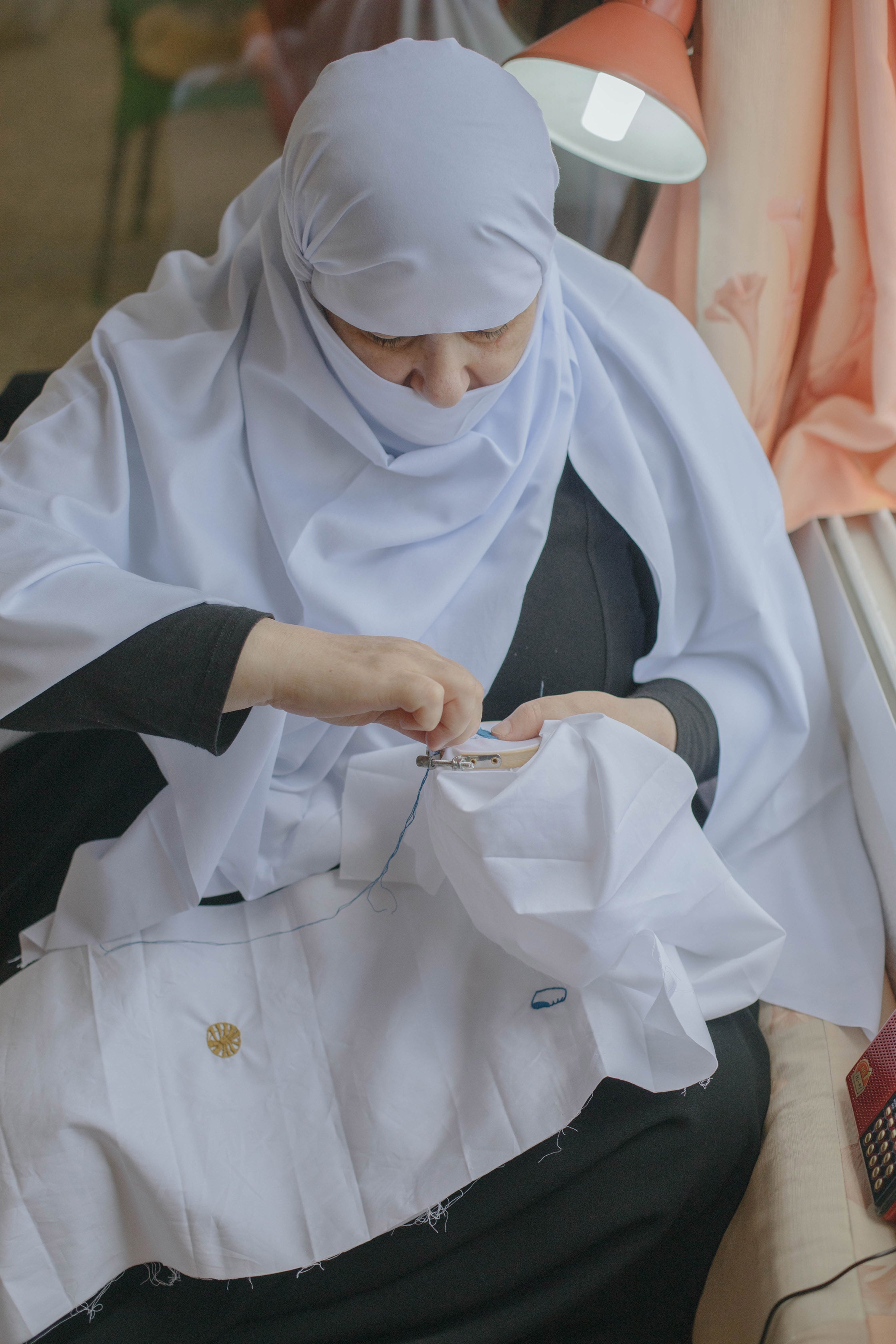 Nassiba is in love with nature; it helps her and provides her with ideas to mix colors in her work in embroidery. She is a skilled expert in embroidery, sewing, and crochet of all kinds. Starting at the age of 17, she was passionate to learn this craft and become proficient in all stitches of embroidery. She considers working at Salim Azzam a way to express herself as she not only loves this craft but is exceptionally passionate about it.
Nassiba Rasheed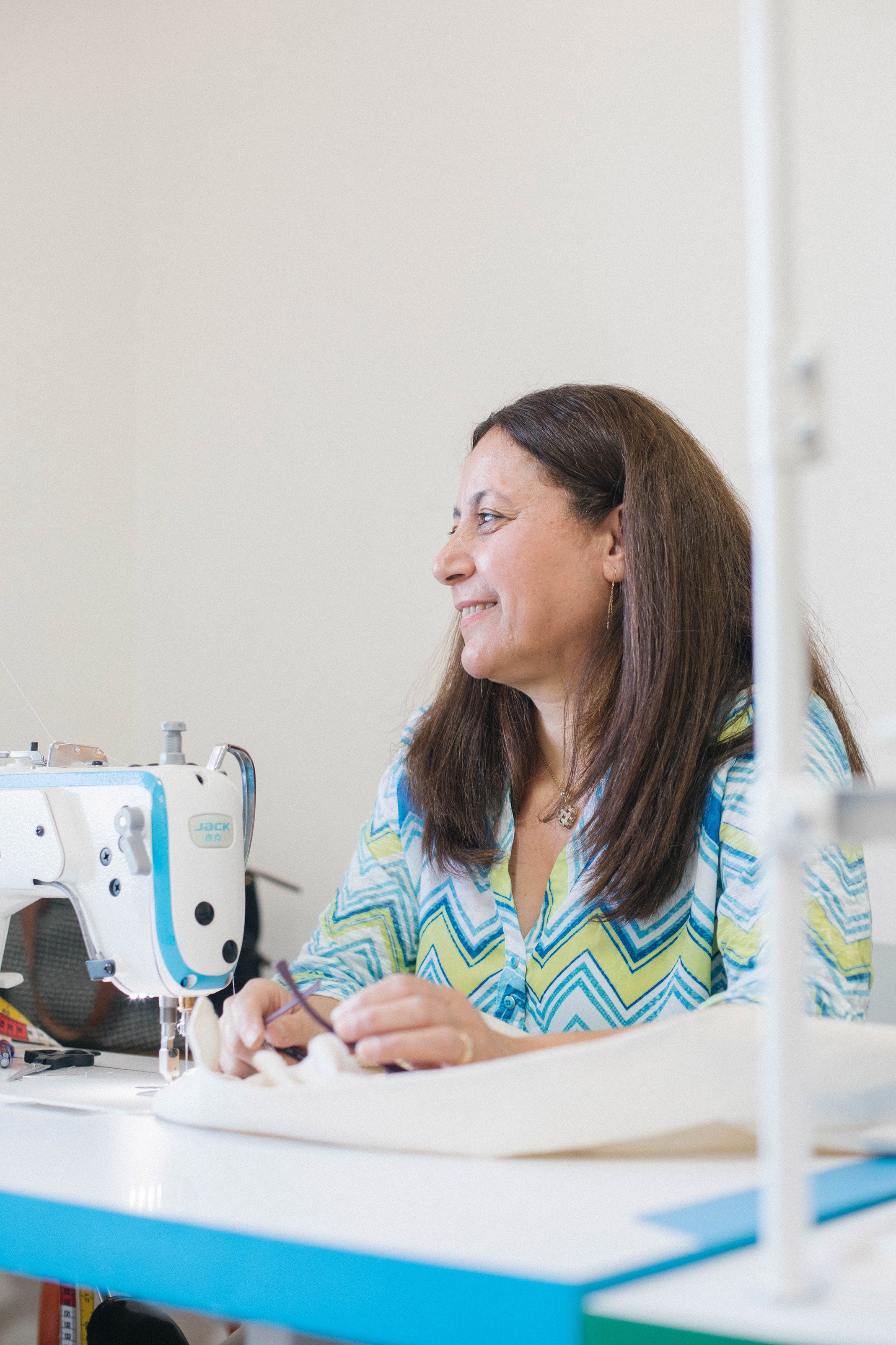 Joumana is a wife and a mother of two boys. She started tailoring since she was 18 years old, helping her aunts in their work. She tailored clothes for her family, curtains, and cushions for her home; and now she is one of our main tailors at Salim Azzam. Joumana is a constant learner, always trying her best to master everything she does. Besides tailoring, Joumana enjoys baking, and most of the time she shows up at the atelier with the tastiest desserts.

JOUMANA GHOUSEINY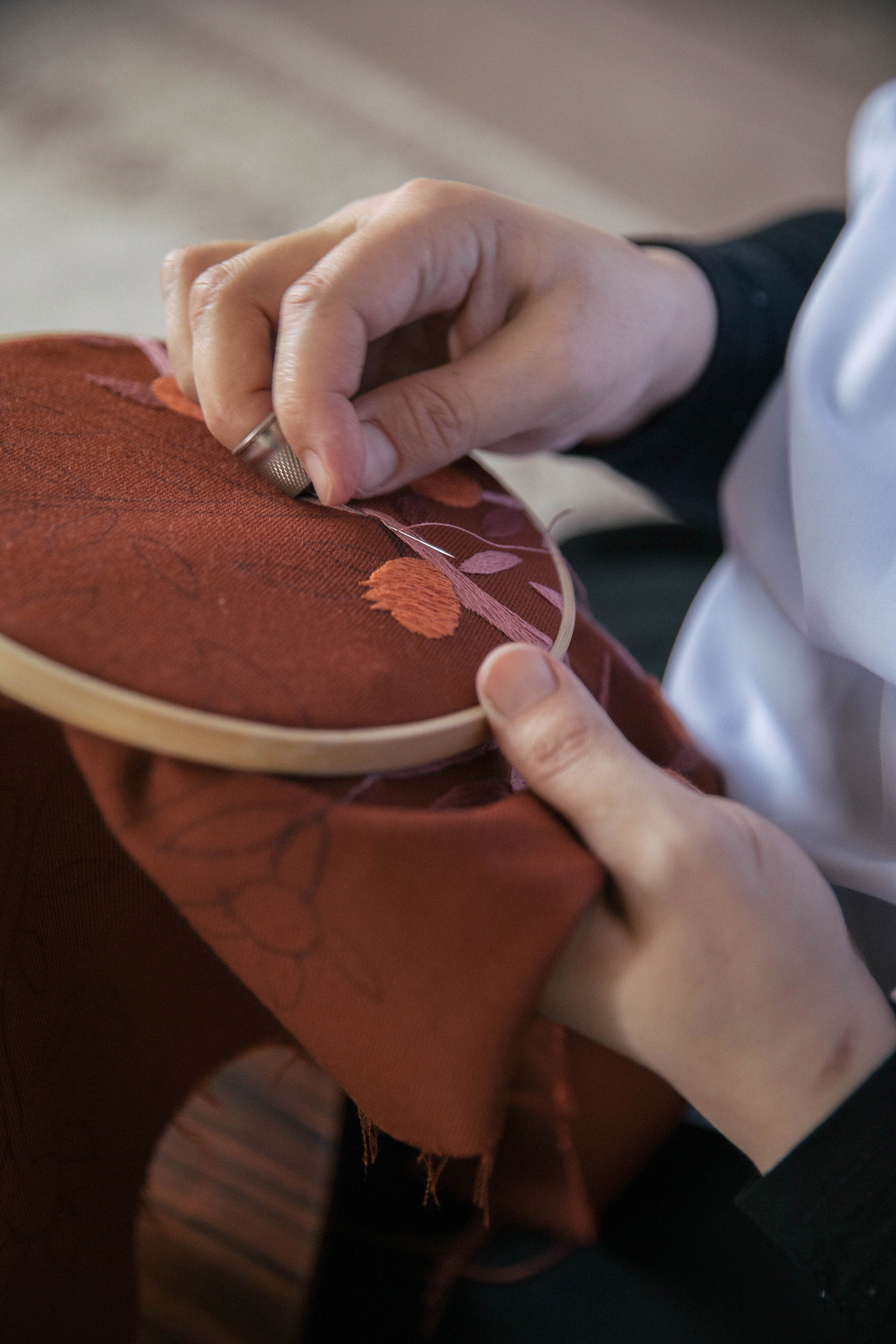 Ilham is quiet and calm, being around her brings instant peace. She learned embroidery when she was 15 from her mother and has been embroidering ever since. Working with her hands makes her happy. She especially loves to work with color.
Ilham Abu Shahla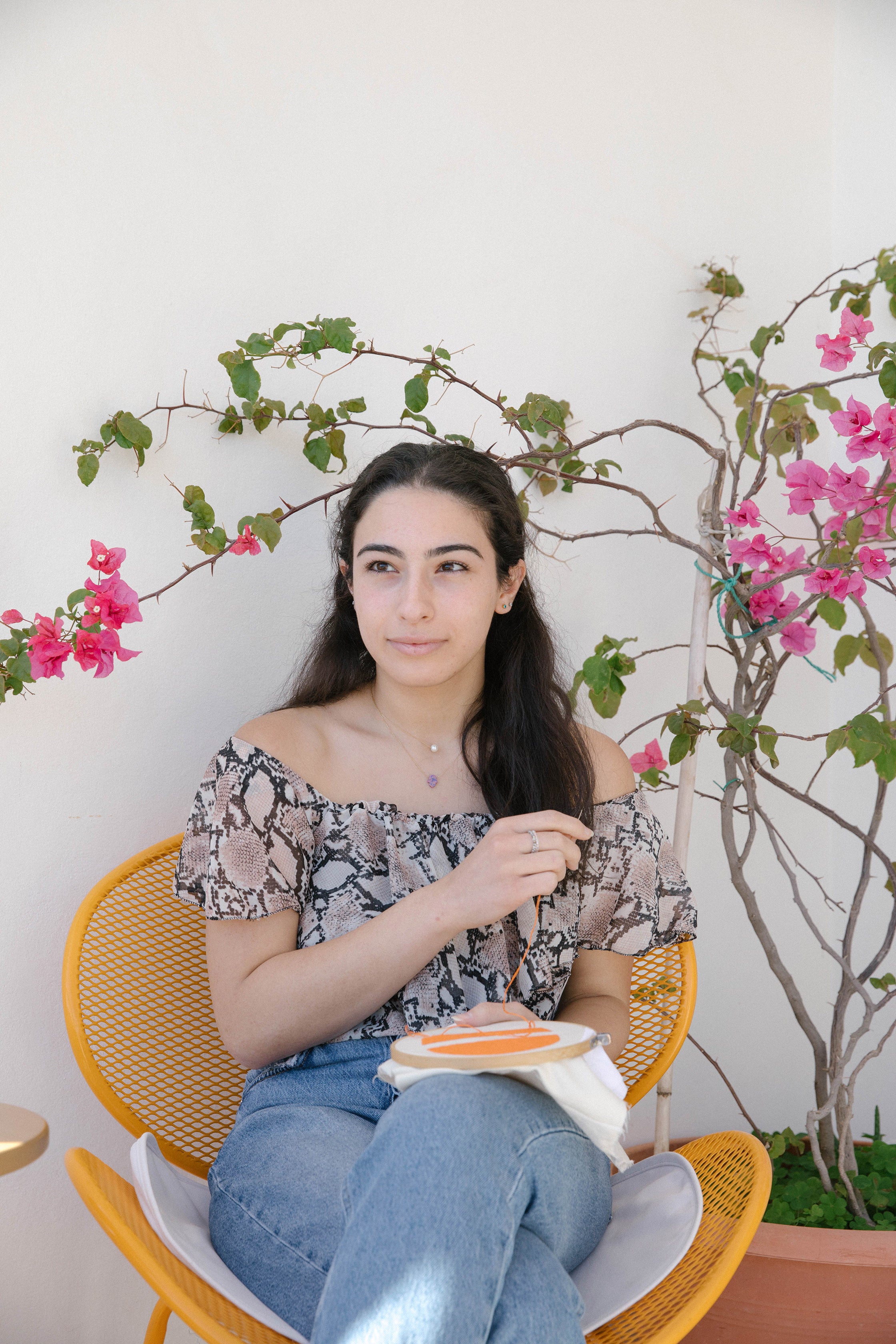 Aline is an interior designer. She is the youngest member of the team. When she was 12 she started learning embroidery from her grandma. Handicrafts give her inner peace. She loves beautiful things, especially when they're handmade, as to her, that means they are made with love.
Aline Hmadieh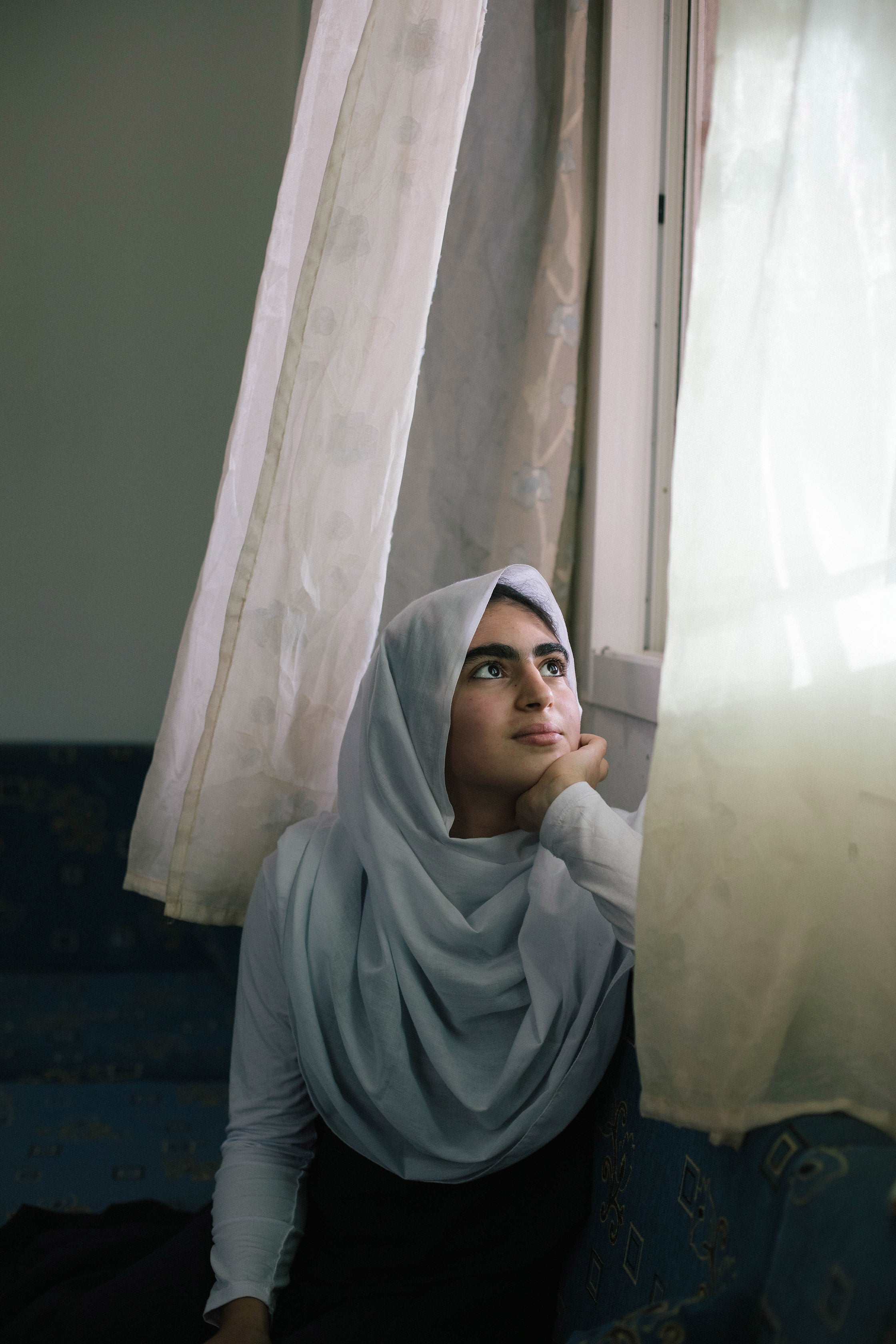 Celia Zeinddine is Heba's Daughter and is 13 years old. She has many dreams and beautiful hobbies, one of which is handicrafts. She was very young when she used to watch the movements of her mother's hands embroidering, how to stitch the needle into the fabric and how to choose the colors. She started embroidering her Barbie clothes. Celia draws and embroiders her stories and dives into her imagination while she's still practicing to become an expert embroiderer one day. Celia is not part of our team but we hope one day she will.

CELIA ZAINEDDEEN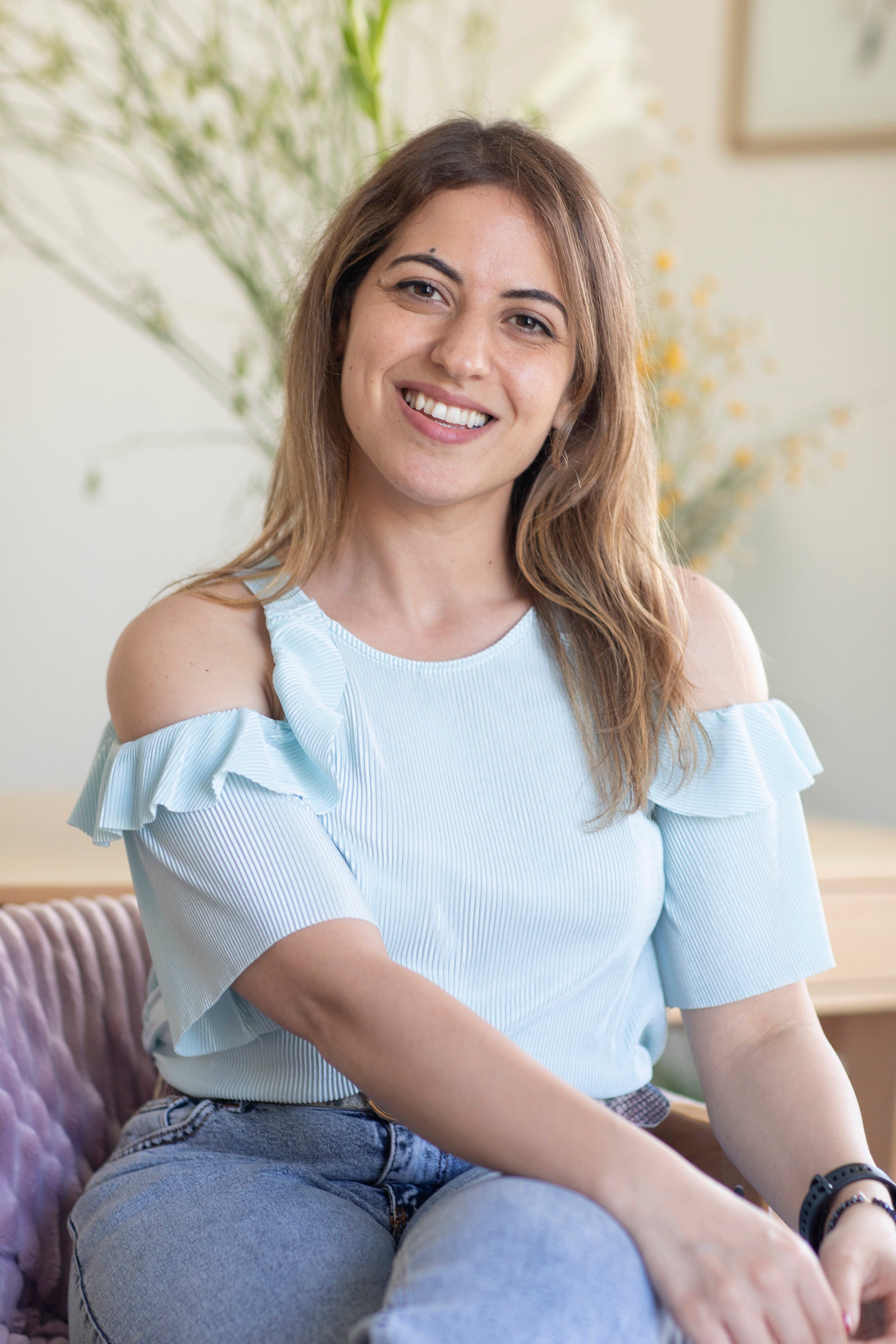 Alihssar is an artistically creative communicator. She regards the Salim Azzam brand as a clean and authentic project. She envisions an amalgamation of the authenticity of the rural women with the luxury of the items delivered to the world. She conveys to people what she wholeheartedly believes in.

ALIHSSAR HALABI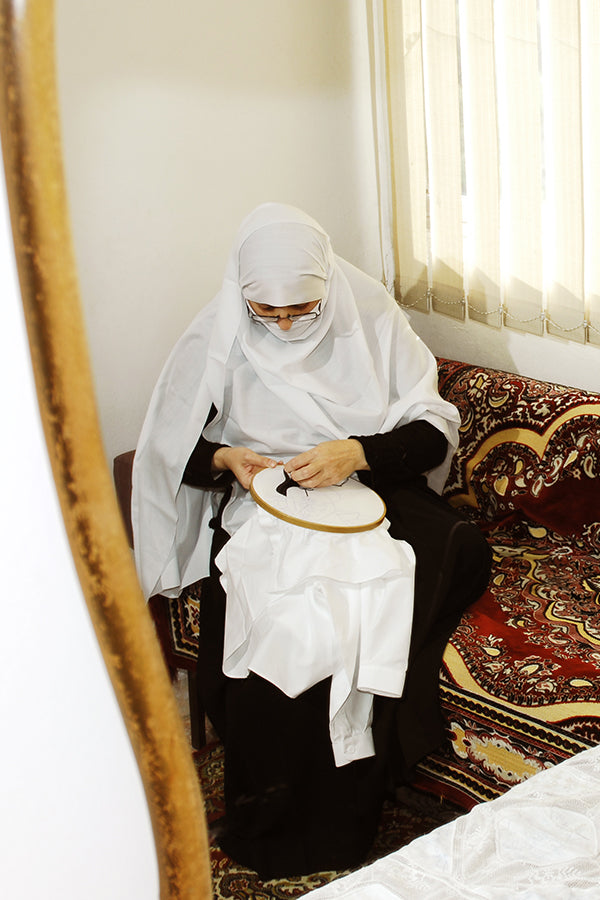 Sonya is the savior at salim azzam, getting the team through every impossibility. Watching her work is humbling as she is fully present. She has an artistic eye and enjoys tweaking a color here or elongating a pattern there. She appreciates the importance of embroidery in Lebanese history and is proud to be sewing her part.
Sonya Haidar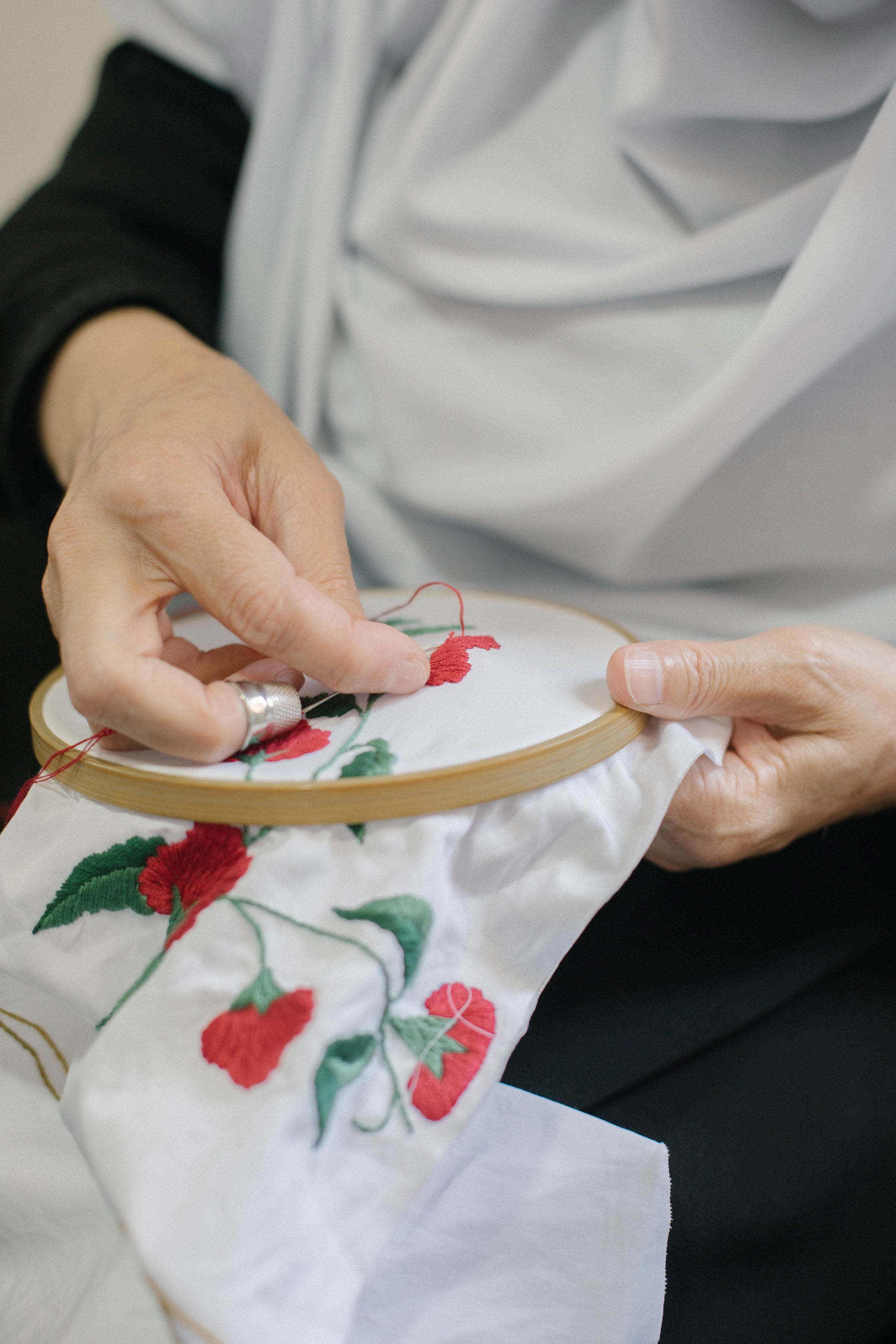 Mervat is a genuine master in lots of handicrafts, especially embroidery. She learned it from her aunt at the age of 18. She loves this craft and she is skilled at it, she feels that working at Salim Azzam allows her to fill her leisure time productively.
Mervat Alameh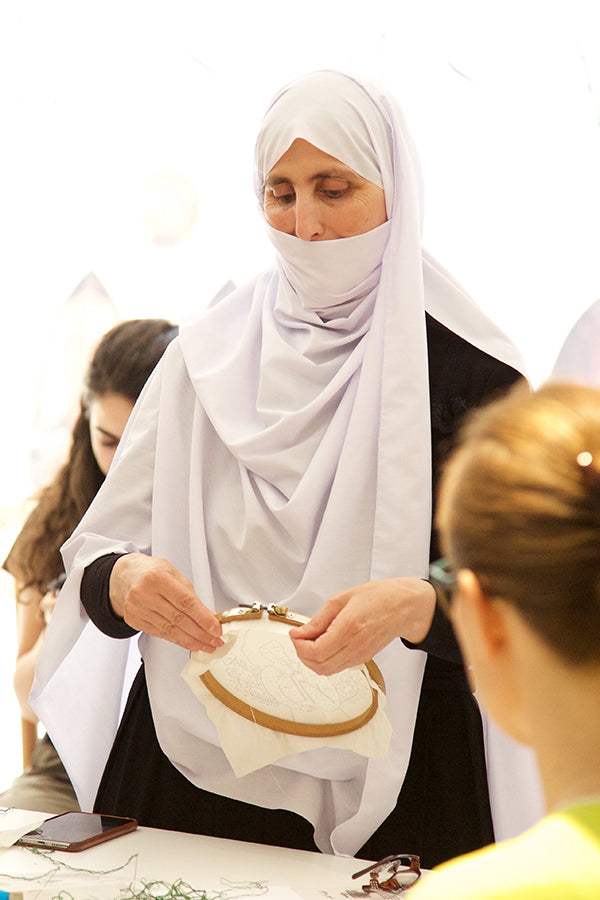 Samar is the funniest member of the team. She learned embroidery when she was 15. Since then she has used it to earn her bread and make the team laugh. The craft comforts her, transports her to other worlds. She enjoys working at salim azzam as it allows her to share shades of her identity.
Samar Jaser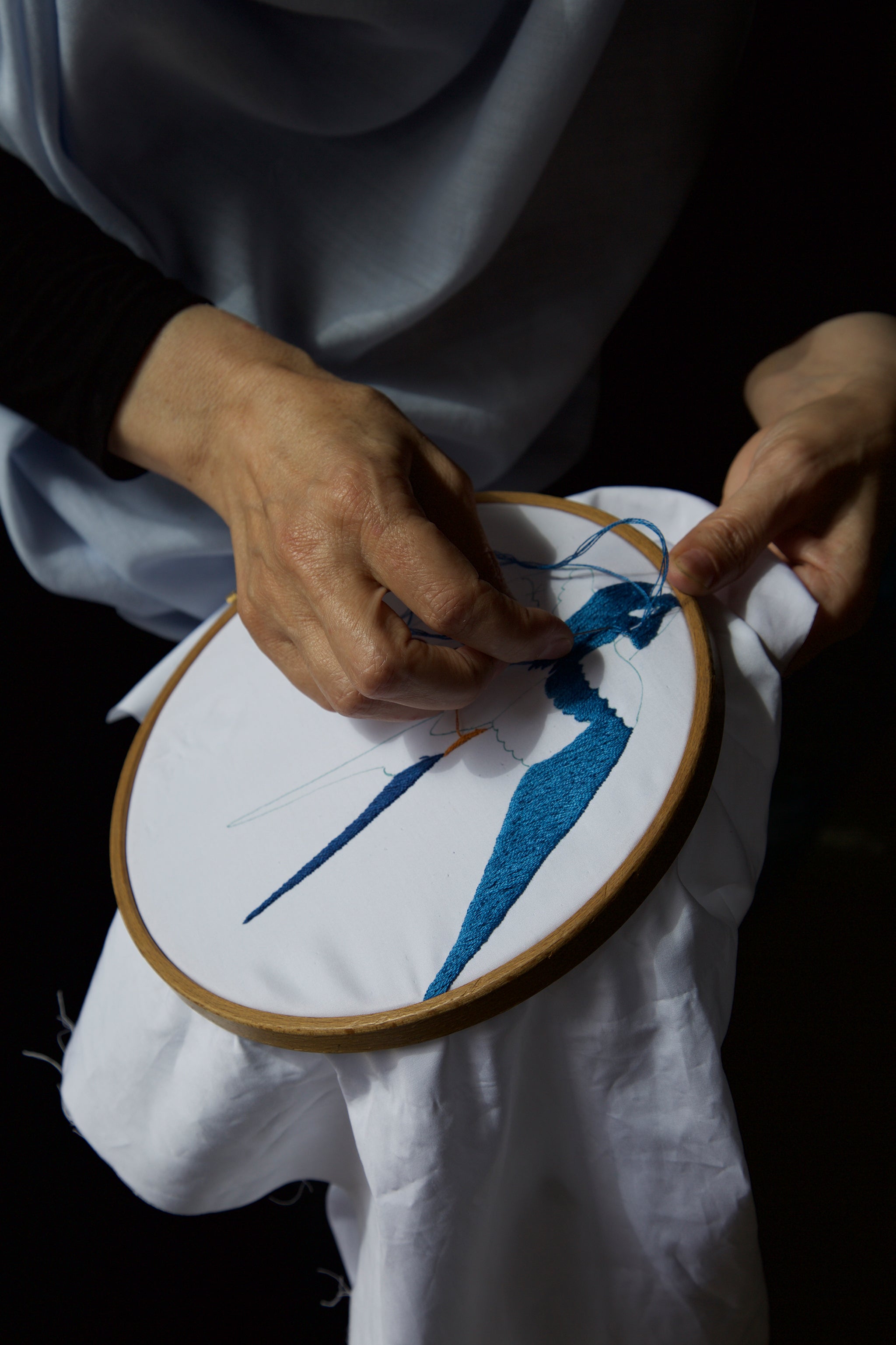 Ehsan is a talented embroiderer, calm and patient. She is good friends with Samar, and working at salim azzam made them closer. She doesn't say much, but when she does, her words are always the ones that teach you something new.
Ehsan Alameh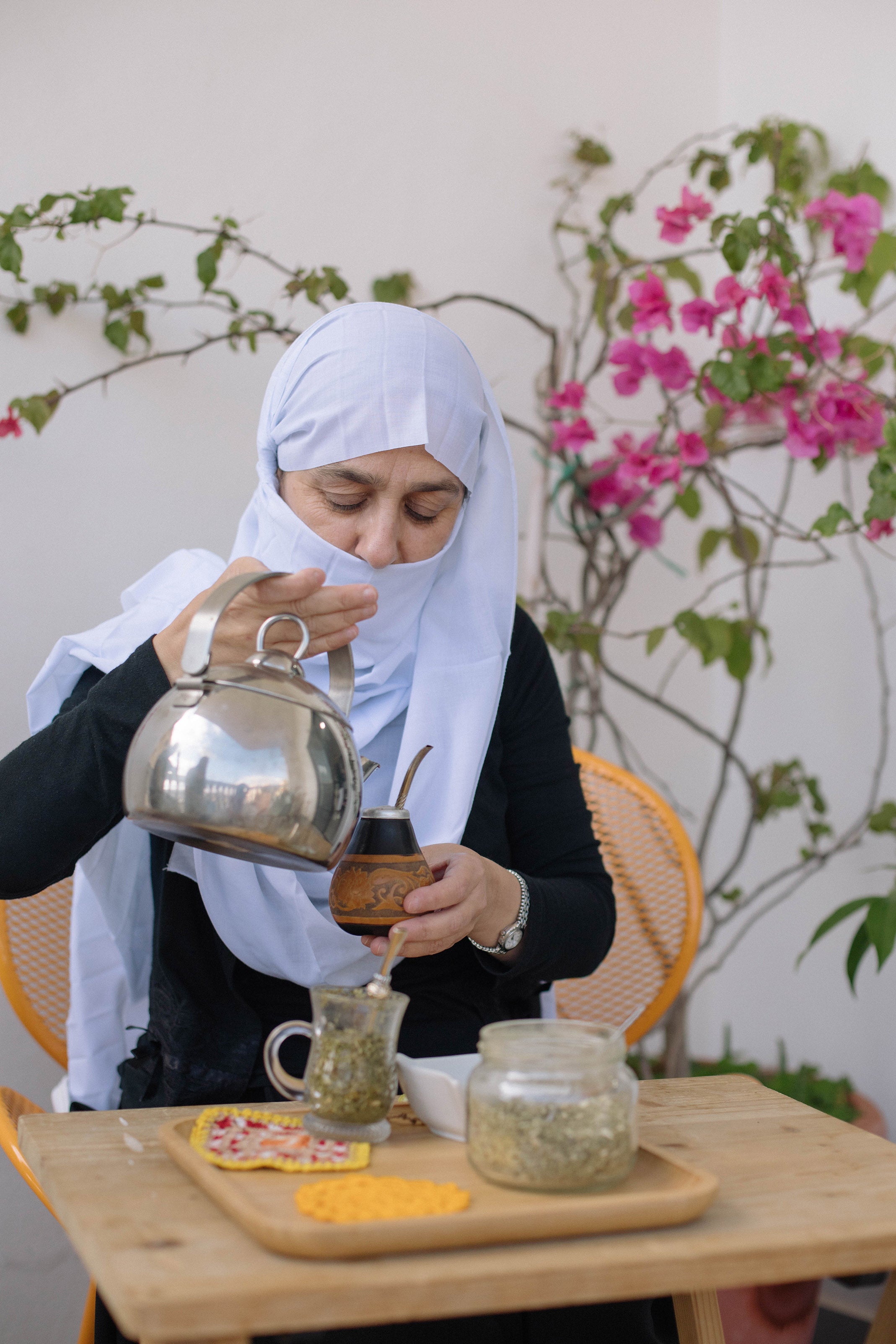 Wadad was always passionate about fashion but her circumstances did not allow her to pursue studies. She learned everything on her own. She joined the team as a tailor, though that did not stop her from embroidering. In a couple of years, she became our tailoring manager. Wadad used to work for religious tailors handling black and white cloth. Now, she loves working with color.
Wadad Bou Said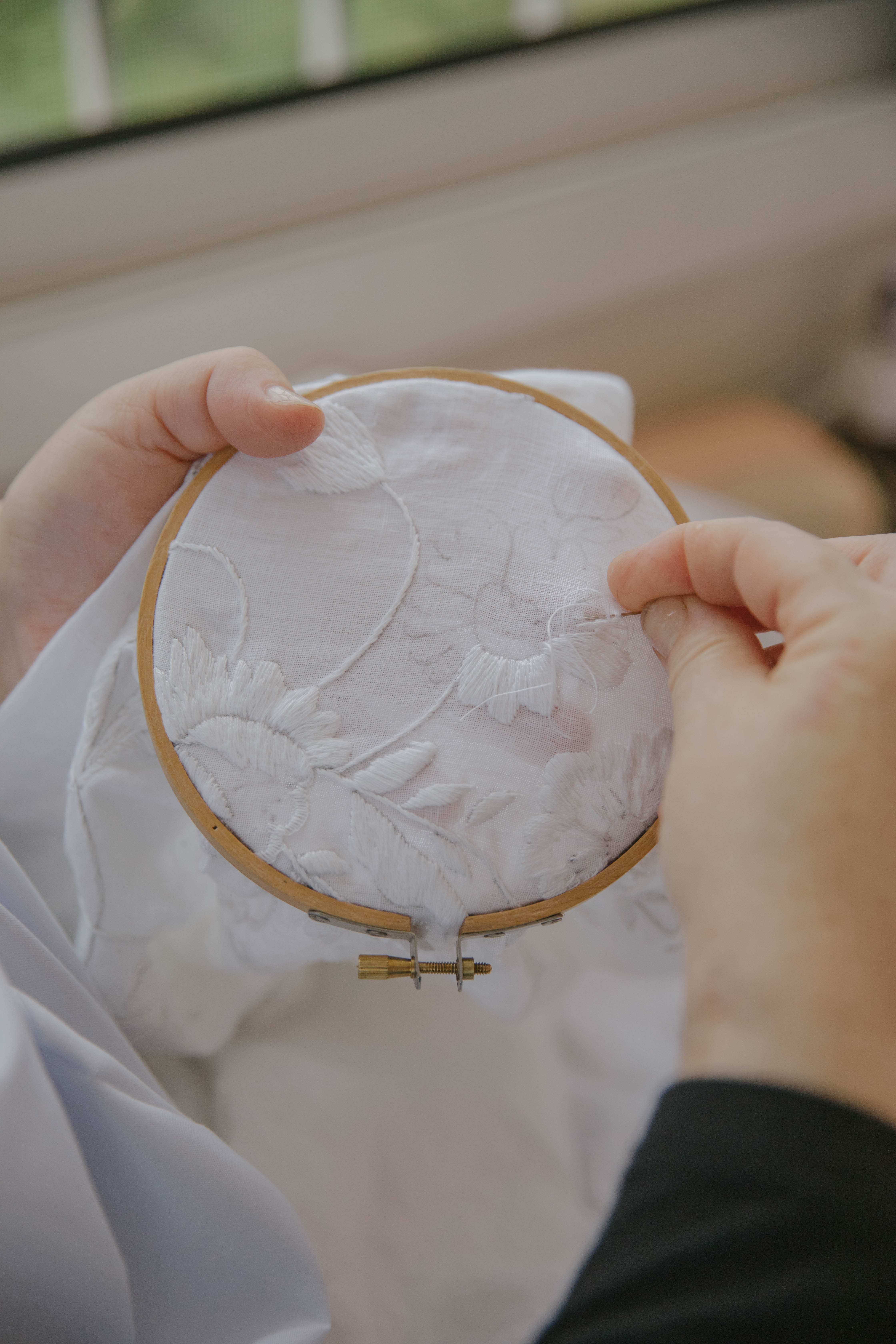 Mona is the embroidery tech star. She always has something new to share, including new ways of embroidering all together. She dreams of hosting workshops to teach women handicrafts, like working with beads and drawing on glass. She learned everything from her mother when she was young and enjoys perfecting her work.
Mona Mahmoud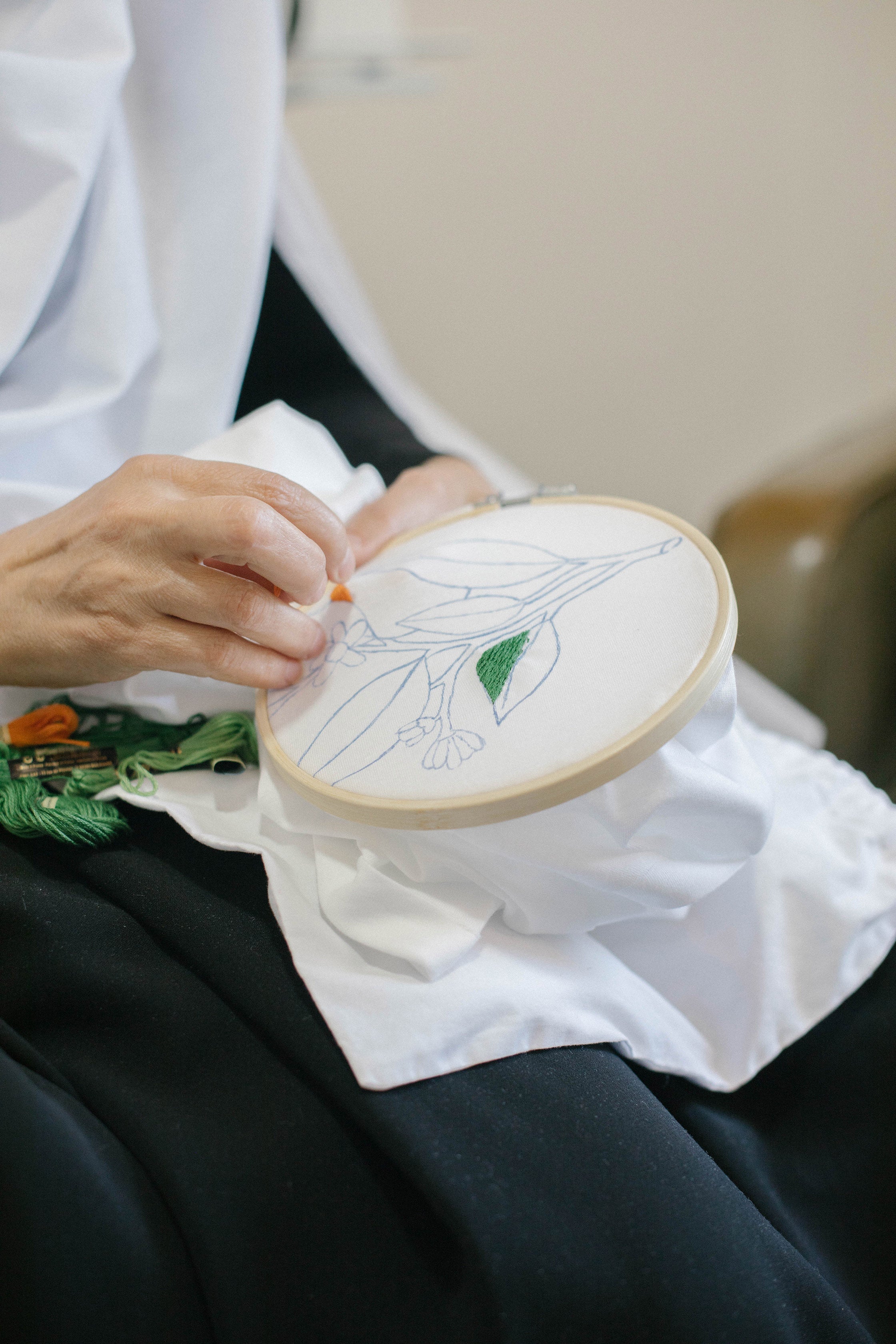 Layal takes reading as a source of ingenuity to add more ideas to her work. She masters hand embroidery and needlework since she was only 18. And she passionately confesses that she is in total love with this fine art and working at Salim Azzam makes her feel productive.
Layal Salman

Powered by AZEXO Shopify page builder