Meet the creative community rebuilding Beirut's fashion scene
Four months since the explosion at the Port of Beirut, meet the community of Lebanese creatives fighting to keeping the city's fashion scene alive.
'Resilience' is a word often associated with Beirut. Unfortunately,  following the explosion at the city's port on 4 August exactly four months ago, striking images of the Lebanon capital ingrained into our collective memory are that of a city in ruins. Images of people who lost everything in a matter of seconds and found themselves, once more, forced to tap into their so-called 'resilience' to pick up the pieces and start all over again.
What is less known, however, is that those same people were already drowning in an unprecedented economic collapse, a humanitarian crisis and an ongoing revolution — all while having to fight a ruthless, corrupt and criminal ruling class that has been blatantly oppressing and robbing its people. Before going down this dark road, of course, the country was still licking its wounds from the merciless 15-year-long civil war, which ended in 1990. Yet despite all of the above, a group of young local fashion designers, architects and photographerscontinue to believe wholeheartedly in Lebanon.
This scene of individuals has resolutely decided to stick around, to reclaim their own city, even though everything — lack of support from the government, a broken political system, the absence of social justice — is pushing them to leave. Armed with their talent, they've built a creative hub in the area opposite the Port of Beirut, precisely where the blast happened and where many creatives once had studios. With limited resources, in just a few months they've succeeded in ensuring Beirut remains a vibrant hive of arts and culture. 
Many of these young creatives were injured in the explosion, had their studios destroyed and saw their dreams crushed. And while some were forced to leave Lebanon altogether, the talent and drive from those who remain is stronger than ever.
Here are 11 creatives who played a crucial role in putting Beirut on the global fashion map, and who continue to rebuild the city's creative legacy.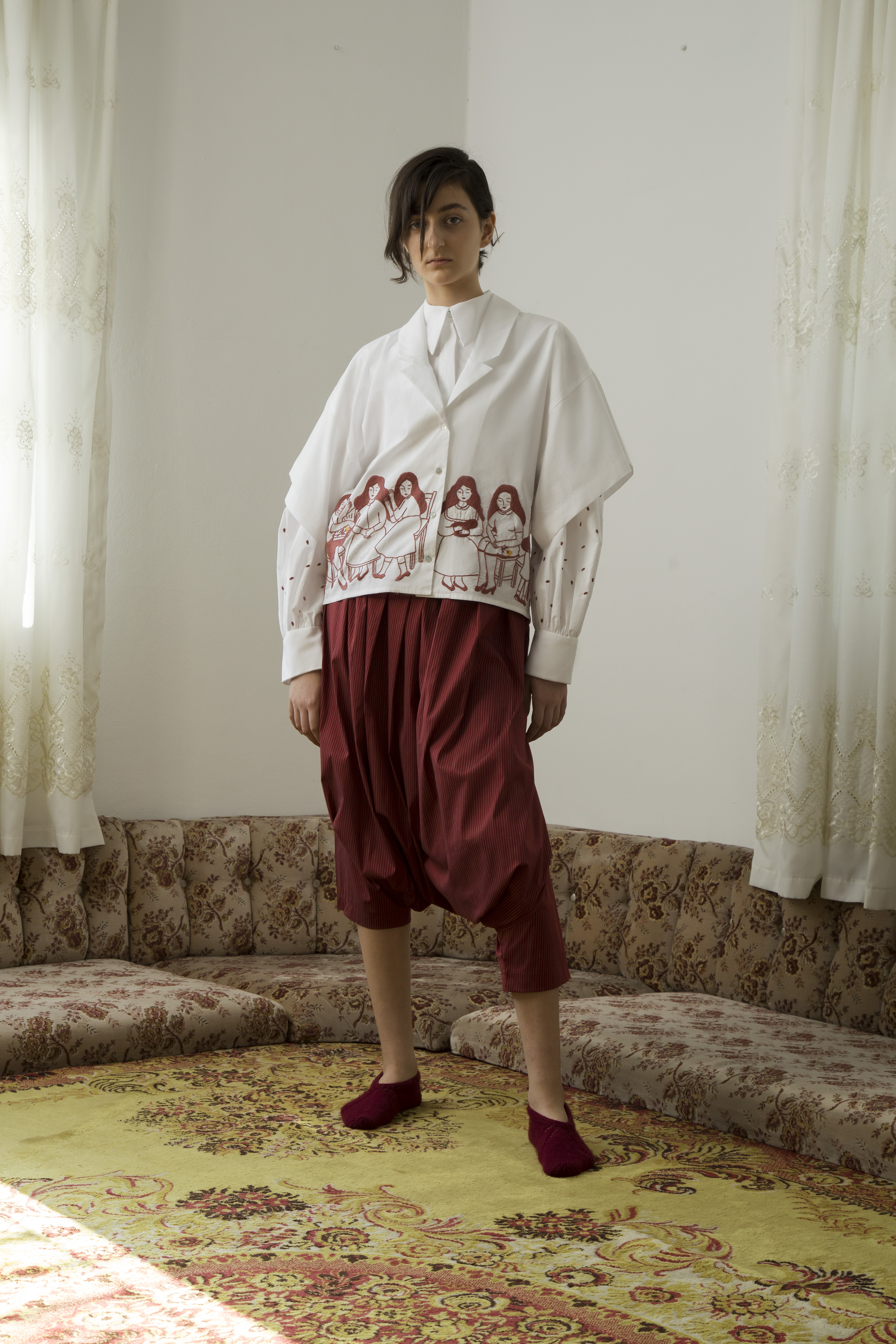 Salim Azzam, fashion designer
Salim Azzam was raised in the village of Bater-Al Chouf where traditions and crafts such as embroidery, crochet and point-de-croix were struggling to survive. "Fashion was never seen as an option for me though," Salim says. "It was simply not conceivable for boys". But after studying Graphic Design in Canada, Azzam returned to Lebanon with a very clear purpose in mind: "make my community proud, celebrate and modernise its crafts." And so the designer headed straight to the STARCH foundation, where Rabih Kayrouz took him under his wing. 
In 2019, Salim won the Fashion Trust Arabia Award for his ready-to-wear collection, which helped his brand take off and allowed him to establish a workshop in his hometown. Out of this cocoon, nestled in the mountains of the Chouf, "where everything is done from scratch by 35 local craftswomen", Azzam has been expanding a label that acts like a vessel through which old crafts are preserved and reinvented.
"This year, I feel that I've been abruptly stopped as I was setting the foundations of my career," he says. "Sadly, my country is forcing me, like many other designers, to have one foot overseas in order to sustain our businesses. But I'm only taking this step in order to help my small community survive in Lebanon." 
Read full article on
https://i-d.vice.com/en_uk/article/y3gwak/meet-the-creative-community-rebuilding-the-beirut-fashion-scene