What do Diane von Furstenberg, Olivier Rousteing, Valentino's Pierpaolo Piccioli, Victoria Beckham, Alexander Wang, Erdem Moralioglu, Naomi Campbell, Jourdan Dunn, Hailee Steinfeld, and Olivia Palermo all have in common? They were all in Doha over the weekend to celebrate North Africa and the Middle East's next generation of design talent.
Fashion Trust Arabia, the non-profit group behind the event, brought a team of A-List judges and celebrities together to dish out its inaugural design prize of up to $200,000 for each category.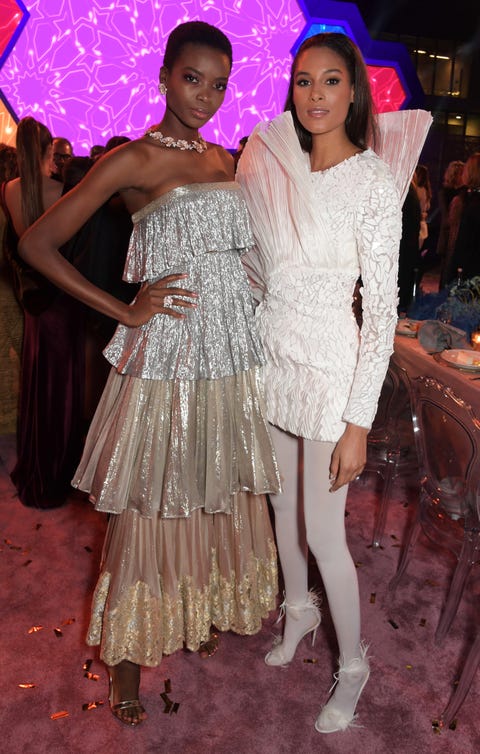 Maria Borges and Cindy Bruna
'It's important to communicate how much talent is here, and how diverse that talent is,' says London-based designer Erdem Moralioglu. Born to a Turkish father and English mother, and having grown up in Canada, Moralioglu knows a thing or two about the breadth of beauty on offer outside of the major fashion capitals, New York, London, Milan and Paris.
'Global talent can come from anywhere,' agrees editor and entrepreneur (and favourite among street-style photographers), Caroline Issa. The talent present was testament to that, working across ready-to-wear, shoes, bags and jewellery.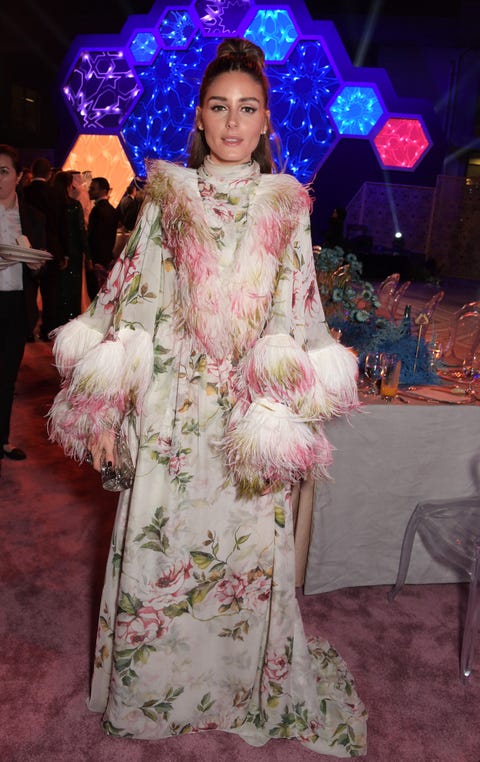 The winners, receiving mentoring and a cash prize, were subject to a grilling from a panel of judges featuring fashion's biggest names. Among them were Diane von Furstenberg, Olivier Rousteing of Balmain, Pierpaolo Piccioli of Valentino, and Victoria Beckham.
So who were the winners on the night?
Ready-to-Wear: Salim Azzam (@azzamsalim)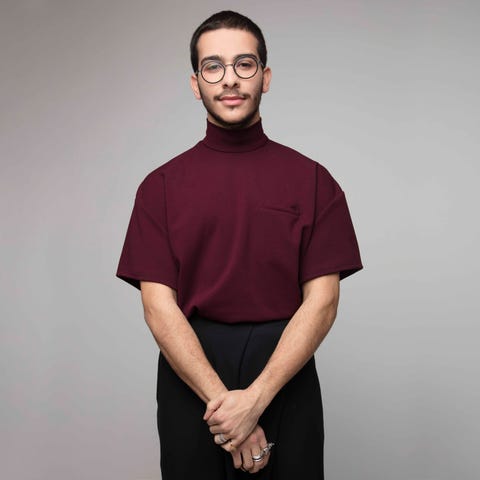 Salim Azzam has a Master's degree in Visual Communication Design from the University of Alberta, Canada. The socially-conscious brand is inspired by local traditions, with pieces hand-crafted and embroidered by women from mountain villages.
Ready-to-Wear: Roni Helou (@ronihelou)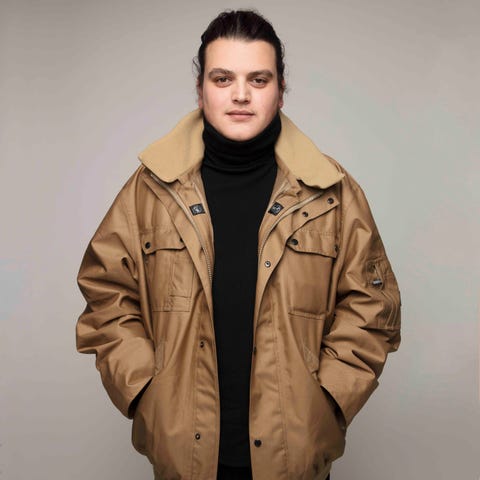 The Lebanon-born designer was a finalist in the London International Fashion Showcase, and showed his AW19 collection at London Fashion Week in February.
Evening wear: Krikor Jabotian (@krikorjabotian)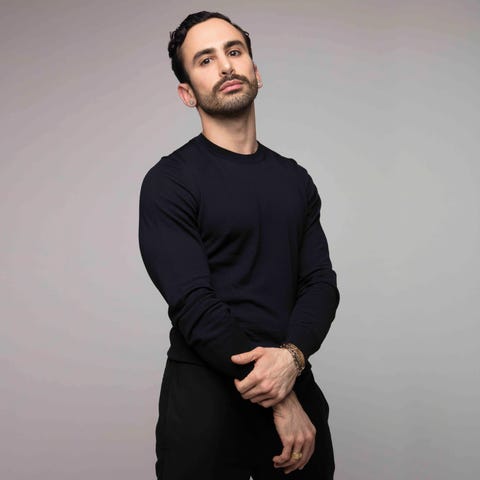 Krikor Jabotian studied at the École Supérieure des Arts et Techniques de la Mode (ESMOD) in Beirut before working with Elie Saab. Krikor Jabotian is now a family-run business, with the eponymous designer now working alongside his father, mother and sister.
Jewellery: Mukhi Sisters (@mukhisisters)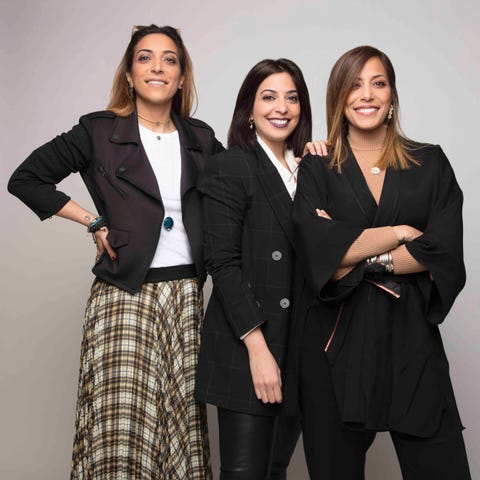 Launched in 2009, the brand is run by three Indian-Lebanese sisters: Maya, Meena, and Zeenat Mukhi. Their father, Chandru Mukhi, comes from a long line of Indian jewelers who have been in the business since 1875 and their mother, Effat Kreidie, has been the woman behind Effys Jewellery since 1982.
Shoes: Zyne (@zyneofficial)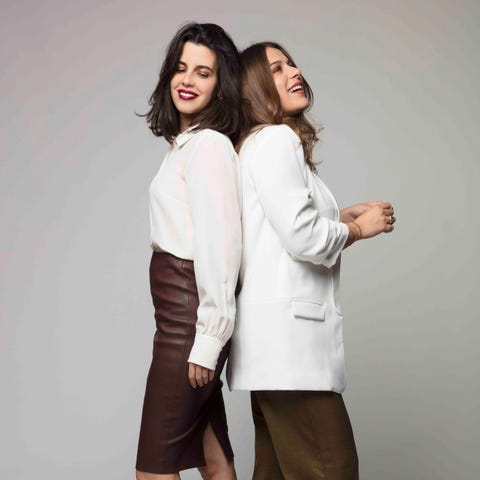 Zyne (which means 'beauty' in Arabic), was founded by Zineb Britel and Laura Pujol. Britel is a Moroccan born designer now based in Casablanca, and previously worked for Christian Dior and Sonia Rykiel. Pujol is Britel's best friend and business partner. Zyne products are 100% hand made by in Morocco by local women in the hope of keeping the art of babouche making alive.
Bags: Sabry Marouf (@sabrymarouf )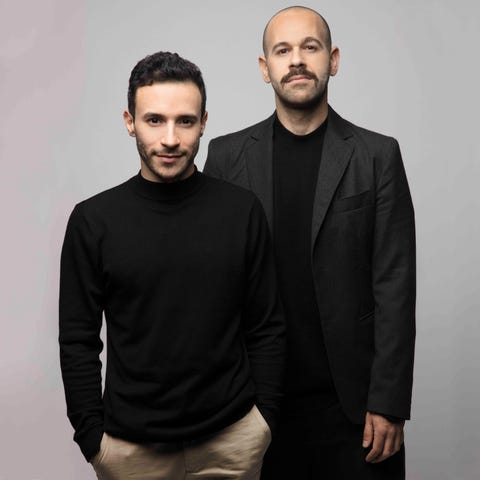 The designers behind the brand, Ahmed Sabry and Daki Marouf, both graduated from London College of Fashion with master's degrees in Fashion Artefacts and Fashion Entrepreneurship & Innovation, respectively. They spent two years working with metalworkers in Cairo's historic crafts district of Khan el-Khalili before launching their label.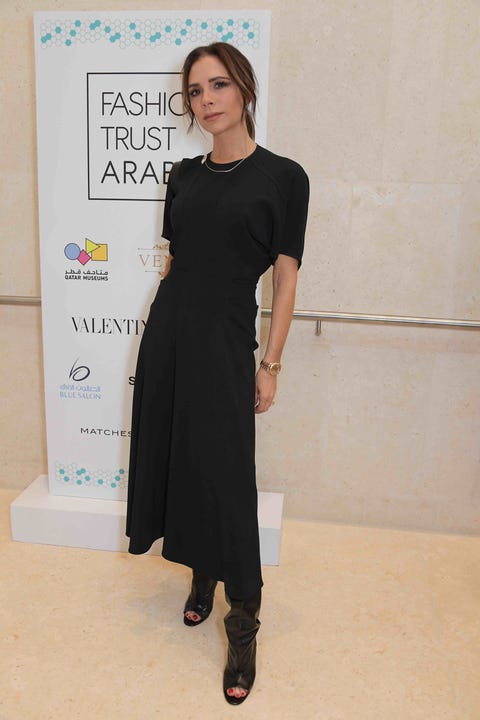 Of the winners, Victoria Beckham says, 'It's not just about being creative; you have to have a business head on your shoulders.' They'll no doubt only build on this business acumen as they receive mentoring from industry heavyweights.
Alongside mentorship, the winners' collections will also be available to buy on MATCHESFASHION.COM.